The Footy Force Cadete Team recently competed in the World Futsal Championship in Orlando, Florida, with the team placing fourth in Group A, qualifying them for the World Futsal Cup Silver Division, which they would later win.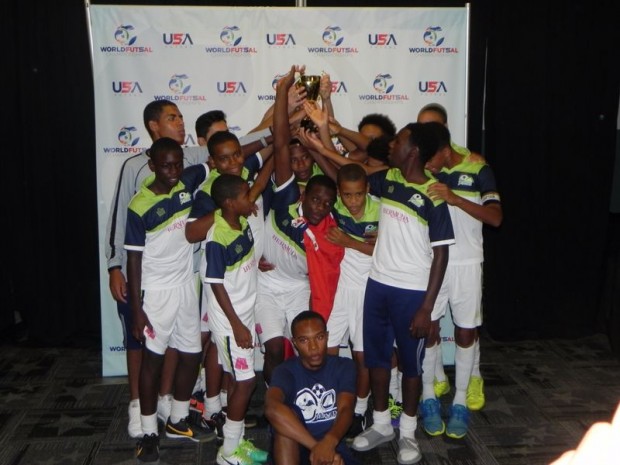 A spokesperson said, "In the team's semi-final game, they were able to overcome Canada's Centurions by a score of 6-5. Footy Force did well to finish their chances against a well-organised Centurions team. Goals scored from Footy Force came from Travis Boyles and Knory Scott, who had two each, and Diego Richardson and Jahiem Iris, who each contributed a single goal."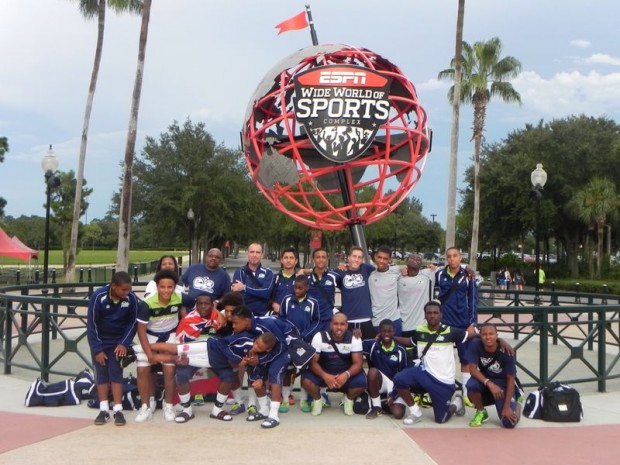 "In the finals, Footy Force took on Legends, a team they had tied in the group stages. Footy Force dominated the game, sliding to a comfortable 7-2 victory. Goals scored from Footy Force came from Colin Zuill and Diego Richardson, with two a piece, with Travis Boyles, Knory Scott, and Malachi Davis-Salaam chipping in with one each.
"Following that victory, Footy Force was crowned the World Futsal Cup Silver Division Champions for 2014."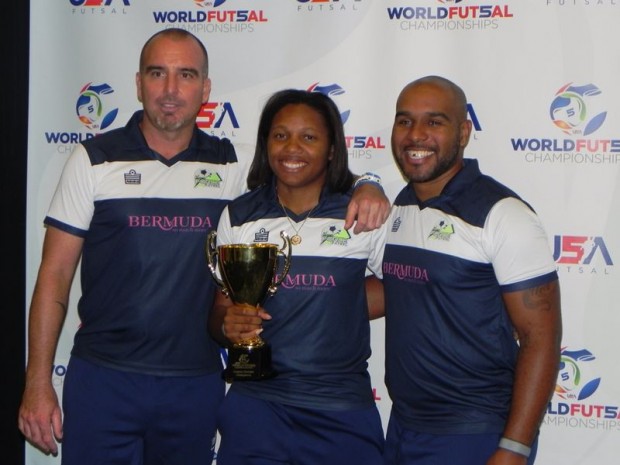 Vinzie Zuill, President of Footy Force Futsal Academy, said, "We are delighted to participate in our first international tournament and return home with silverware. The team made a slow start in the tournament, but the way in which they came together in the knock-out stages was truly incredible."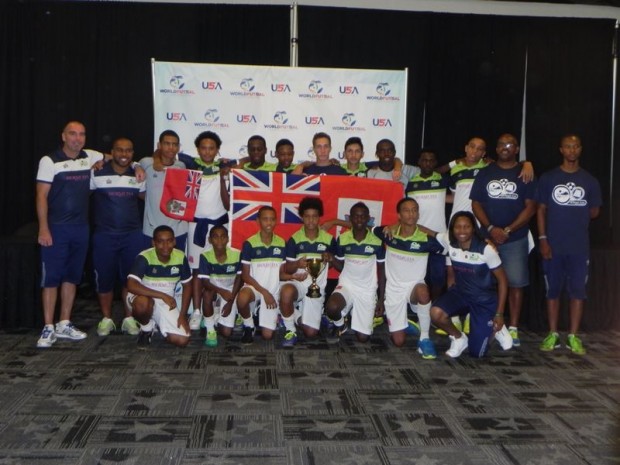 "It was a great experience for the players and coaches. As an academy team representing Bermuda, we were well-received by the tournament host and participating teams."