Footy Promotions announced its Footy Force Futsal Academy, established after the successful campaign in the Bermuda Futsal Federation's Youth Cup 2012, in which the U12 Boys team won the Youth Futsal Cup 2012.
Vinzie Zuill, President of Footy Force Futsal Academy said, "Footy Force uses Futsal as a method of player development. Futsal is a smaller version of soccer and the field is approximately the size of a basketball court.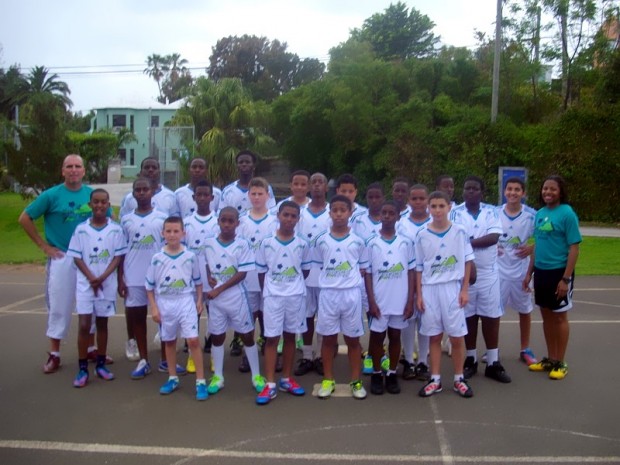 "It is fast and exciting, providing an action packed game that keeps players physically active while having fun. The skills learned through Futsal increases the skill level of players that also play on an outdoor soccer pitch.
"We have a very exciting summer program in place for the players. As we are preparing to enter the Bermuda Futsal Federation's Youth League for the first time starting in May, 2013. The players are looking forward to testing their skills against opposing teams. In this time, we are also commencing our life skills program. The life skills program consists of sessions involving health, fitness, team bonding and career workshops."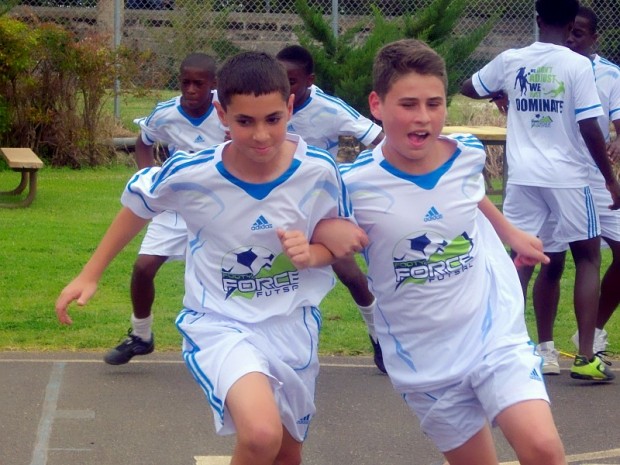 Coach Peter Rickards has also joined the Footy Force Futsal Academy as Technical Director. Coach Pete has over 10 year's coaching experience. He has been a youth coach at Cougars, Valencia and BAA. He is very familiar with coaching small sided football games as he has also coached the Titans in the ISL league.
Coach Pete says: "I played indoor football for years but was exposed to Futsal when a Brazilian friend of mine visited the island. Futsal is excellent for the young player's development, improving spatial awareness and decision making.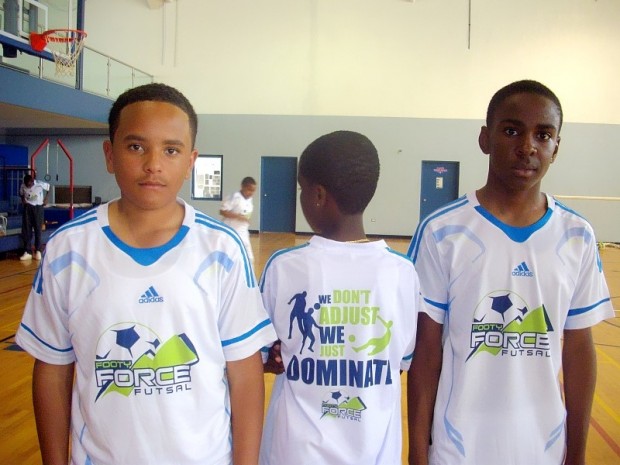 "Players touch the ball up to five times more in small sided games than in eleven-a-side games, goalkeepers are involved two to four more times. If you read up on the history of the game, you will discover that past and present great players such as Zidane, Messi and Cristiano Ronaldo all grew up playing Futsal!"
Currently, the Footy Force Futsal Academy has U12, U14 and U16 teams. The Academy can be contacted via footypromotions@gmail.com or www.footypromo.com.